DRVOPRODEX
TURN YOUR DREAM HOME
INTO REALITY
Product quality and good internal organization is the key to the success of every manufacturing company, both in the domestic and foreign markets.
The company Drvoprodex d.o.o. precisely for these reasons found its way to a customer outside the borders of our country, strengthened its position on the foreign market, and presents our domestic production in the best way.
Today, the company exports over 95% of its total production abroad. The largest importers of our products are EU countries, namely Italy, Germany, France, Austria, and the Netherlands. Successful cooperation was achieved with the countries of Asia, and America, but also with numerous countries from the region.
Parameters such as sales growth, increase in production capacity, growth in the number of employees, innovation and investment in technology, a wide range of products and their successful placement as well as reference recommendations, confirm the right approach on which the business is based.
Customer satisfaction comes first, and we achieve the same by providing a range of options when choosing products. By choosing dimensions, sorting, and finishing, as well as the possibility of establishing cooperation in terms of settings, product quality guarantees, and instructions for their maintenance, customers are guaranteed that it is an intelligent investment that they will enjoy for their whole life.
Constant investment in modern technologies and continuous employee professional training is key to our products' excellent quality.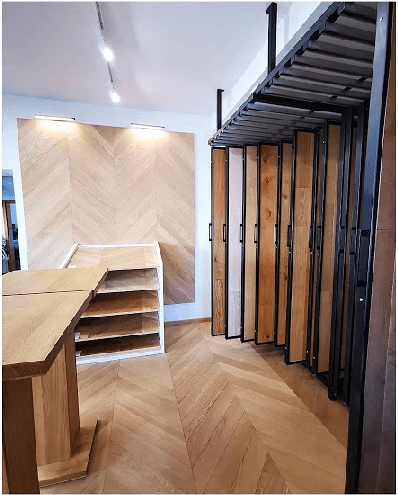 OUR BEGINNING
Drvoprodex d.o.o. is a family company that was founded in 1992. In the beginning, the production was based on sawn timber, and since 1999, the company has been expanding its product range and starting with the production of parquet. In 2001, the company began the production of massive floors, and in 2008, with the introduction of a line for the production of multi-layer floors, a significant step forward was made in the expansion of the product range.
In accordance with the wishes and requirements of customers, and in step with the development of technologies and innovations, we are able to offer different finishes, using the most modern techniques and the most modern technologies.
The tree has always been closely connected with human life and highly respected in all cultures and times.
It is a very valuable raw material, easy to process, and usable for various purposes.